Augmented Reality (AR)
Next generation shopping experience with AR (Augmented Reality) technology!
With each passing day, we are talking about the technologies of the future and digital transformations. Undoubtedly, we all benefit from the digital opportunities offered by technology when it comes to online shopping, which we use in almost every aspect of our lives. These technologies shape the future of e-commerce with their innovations and conveniences. Especially in the post-pandemic period, where accessibility has become much more important with fast consumption, many innovations continue to come to the fore in different sectors. Augmented reality technologies, which have become a new trend, are among the first among these innovations. In today's article, we will talk about the rise of online solutions offered with augmented reality technology in the field of e-commerce.

What is Augmented Reality (AR)?
First of all, let's talk about the augmented reality (AR) technology that we all constantly hear or use in our daily life. During the pandemic period, interest in e-commerce channels that provide a safe and practical shopping experience has grown tremendously. Many companies that want to expand their service network and increase their accessibility have turned their focus to digital. In this period, brands that adapted to the changing habits of consumers increased their sales volumes. At this point, Augmented Reality (AR) technology has become the center of attention. Many brands have started to integrate AR (Augmented Reality) technology, which provides a realistic customer experience, into their online shopping experience.

Augmented reality (AR) offers us how virtual objects look in the real world with the support of artificial intelligence. Simultaneously, it allows you to see virtual objects in 3D in your environment. Thanks to this technology that creates a digital interface, you will no longer have difficulty in making decisions. Thanks to Augmented reality (AR) technology, you will be able to learn how the products you want to buy will look in your home or office. Thanks to the Augmented reality (AR) technology that you can experience with various mobile applications, you will be able to buy the product you want without leaving your comfort zone.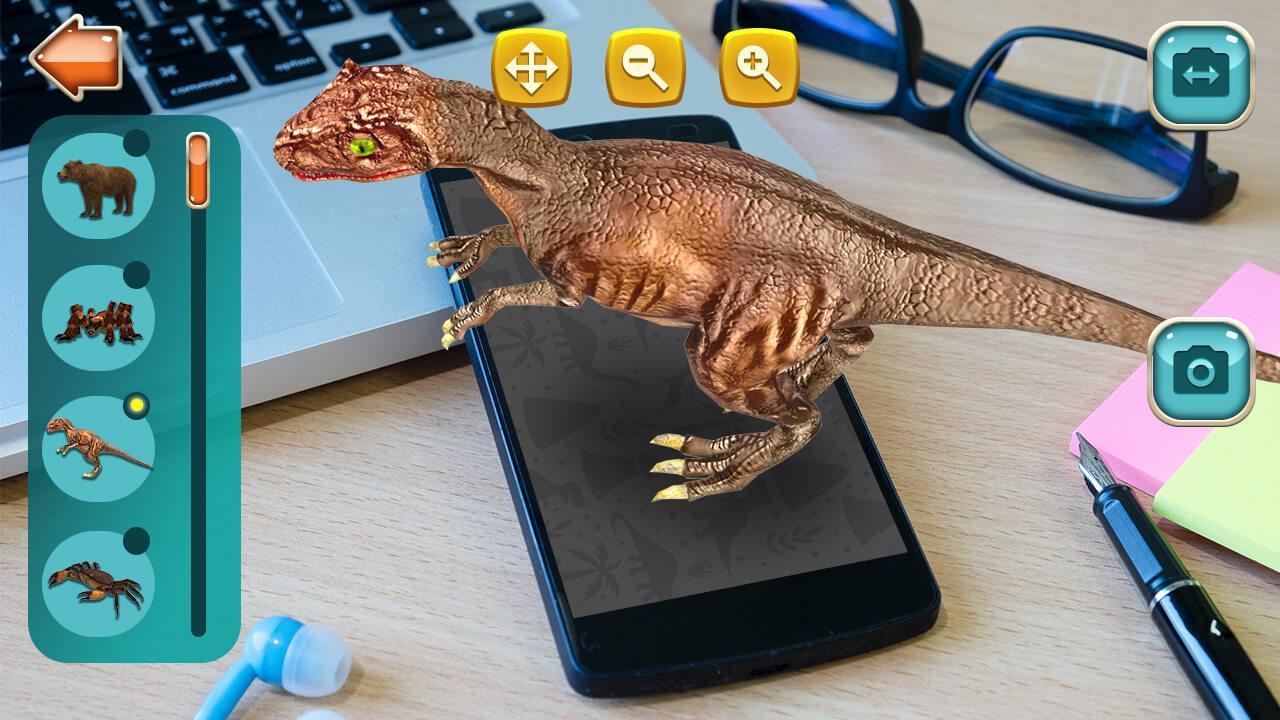 How is Augmented Reality Used in E-commerce?

We are starting to encounter the augmented reality (AR) technology, which has been developing rapidly since the day it was used in the field of e-commerce, more and more. E-commerce gains a new dimension with augmented reality (AR). With the preview layout offered, shopping experiences become more interactive and informative.
With the augmented reality (AR) technology that increases the confidence of the consumer, you offer your customers the opportunity to try an unlimited number of products in online shopping. Users, on the other hand, can examine the product in detail from every angle and make the purchase in a more practical way. Thanks to AR (Augmented Reality) technology, you can try the beauty products or sunglasses you want to buy simultaneously and decide how they look on your face. You can experience whether the sofa you will buy for your home is compatible with your living room. You can examine every point of the products in detail by simply moving your camera.

"According to statistics shared by Shopify, product pages with AR and 3D product display feature higher conversion rates than pages without AR (Augmented Reality). In companies using AR technology such as Houzz, they state that the AR experience leads customers to purchase 11 times more, and causes them to spend 3 times more time in the application."

The Impact of Augmented Reality (AR) Technology on E-commerce Sales

Brands that attach importance to practicality with their user experience continue to expand their e-commerce volumes every day. Users who want to save time and energy want to take advantage of all the advantages offered by technology. Users who want to experience the product before purchasing tend to abandon the cart when they cannot find enough information. E-commerce providers, using new technologies focused on fast consumption and practicality, increase their sales significantly at this point. According to statistics, online shoppers are more loyal to brands that use p'i AR (Augmented Reality) while shopping from sites with a'i AR (Augmented Reality) technology.

New generation e-commerce stores using augmented reality (AR);

•    Making the shopping process enjoyable by increasing the level of interaction with customers,
•    Practical, reliable purchasing process,
•    Providing time and energy saving focused service,
•    It benefits from many advantages such as increasing its sales with result-oriented technologies.
 
E-commerce Stores Using Augmented Reality (AR) Technology

There are many brands that have made a name for themselves by successfully using augmented reality (AR) technology. Companies are becoming more popular by increasing brand awareness.
IKEA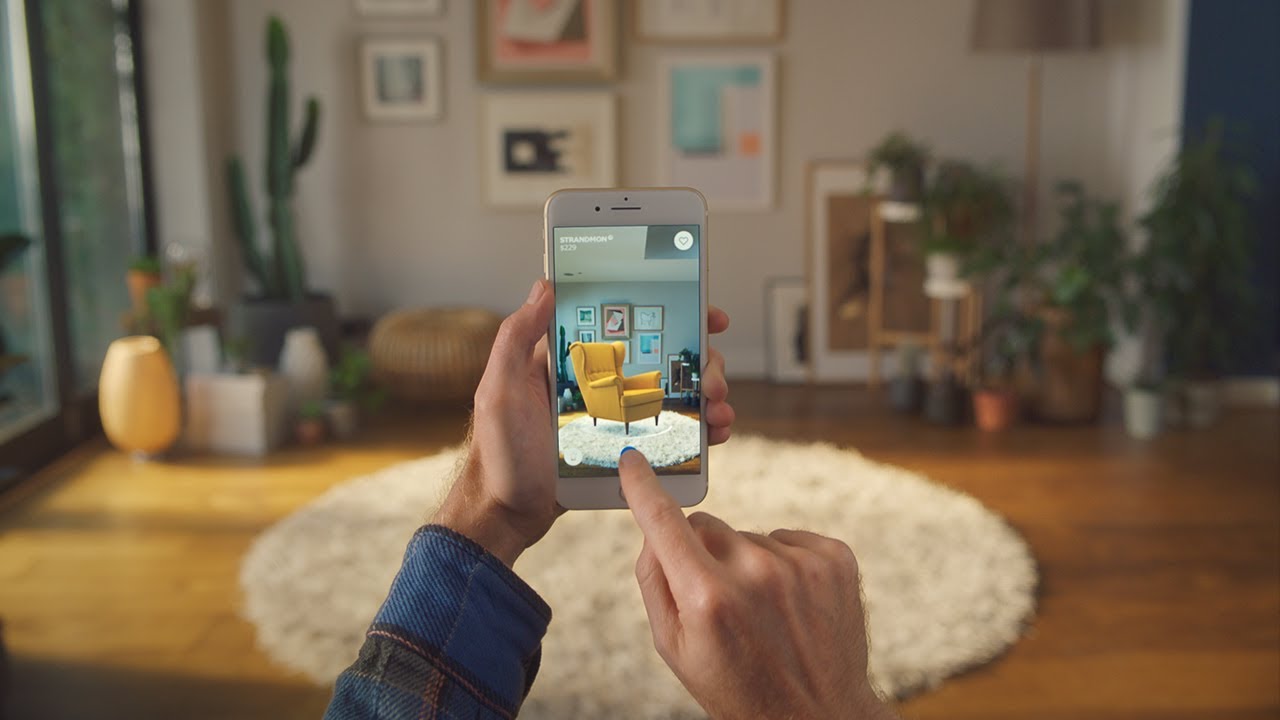 Let's talk about IKEA, a successful e-commerce store first. Thanks to the application, you select the area where the product will be used and add the product to that area. Afterwards, a 3D image of the original state of the product is presented in the area you specify.

SEPHORA

Sephora, which uses augmented reality (AR) technology with the "Online Makeup Application" in 2021, offers a unique experience to its users. In this way, you can review hundreds of products through the mobile application. By choosing any of the products you want to try, such as lipstick, eyeliner, mascara, blush, foundation, you can make the purchase without having to go to the store.



Fakir, Nike, Amazon, Converse, GAP and many other brands in different sectors continue to use AR (Augmented Reality) technology, the new generation e-commerce trend. As a result, this technology allows users to experience products faster and more conveniently than in real life. It increases customer interaction and makes shopping much more enjoyable. E-commerce stores, which increase practicality by keeping up with innovations, are rapidly increasing their sales with their popularity.

You can contact us to benefit from our innovative e-commerce solutions or to step into the world of online shopping. Don't forget to follow our content in order not to stay away from the digital agenda...